RUN News for July 2019
Policy briefing
RUN Leader Op-Ed: Housing Vouchers Should Open Doors
Message from New Statewide Organizer Tori Truscheit
Special Training: "Learning Together: Evaluating With and For RUN"

Regional Organizers Gathered in Sacramento

Ways to Take Action in Support of RUN Bills
RUN Leader Op-Ed: Housing Vouchers Should Open Doors
We are excited to share that longtime RUN member Maria Hernandez published an op-ed in the Voice of San Diego earlier this month. Maria's story resonates with thousands of families, who, like her daughter's father, are turned away and forced to relocate out of communities that they call home when attempting to use a Section 8 voucher. We appreciate Maria's willingness to open up and share her story.
"More than 300,000 California families receive housing vouchers, and although we hear about California's housing crisis every day, many of those vouchers go unused because landlords won't consider applicants with them. At a time when so many are in desperate need of housing, it's not right that people can't use their vouchers to find a home."
Ending discrimination against Section 8 voucher holders is an immense step toward housing justice. Read the full article here.
Message from RUN's New Statewide Organizer Tori Truscheit
My name is Tori Truscheit and I'm thrilled to be the new Lead Statewide Organizer for RUN! Most of the time, you'll find me in Sacramento, where I've just moved with my family from San Jose. I've met a few of you already – on the statewide call, in your RAC meetings, and in person – and I'll meet many more of you as I travel around the state in the next few months. I'll be coordinating across all our regions to make sure everyone gets the support they need as we build power for residents of affordable housing.
I'm here because we live in the richest state in the country, but as RUN leader Theresa Winkler from Los Angeles said the other day, we see tents popping up on the streets every day because so many people can't afford rent. What gets me out of bed in the morning is the knowledge that if we join forces all over California, we can create a movement to make sure everyone has a safe place to live. I believe in people power, and I'm excited to build it with you.
Special Training: "Learning Together: Evaluating With and For RUN"
Evaluation is about searching out and recognizing what we value most in our programs and our community. For community organizing efforts, exploring both empowerment and social change are particularly important. In this webinar, participants will learn the basics of evaluation, explore how RUN used evaluation to learn more about itself and its strengths, and find out how to use basic evaluation methods to help empower ourselves and others. Pat Clifford, the evaluator for RUN, will lead this conversation.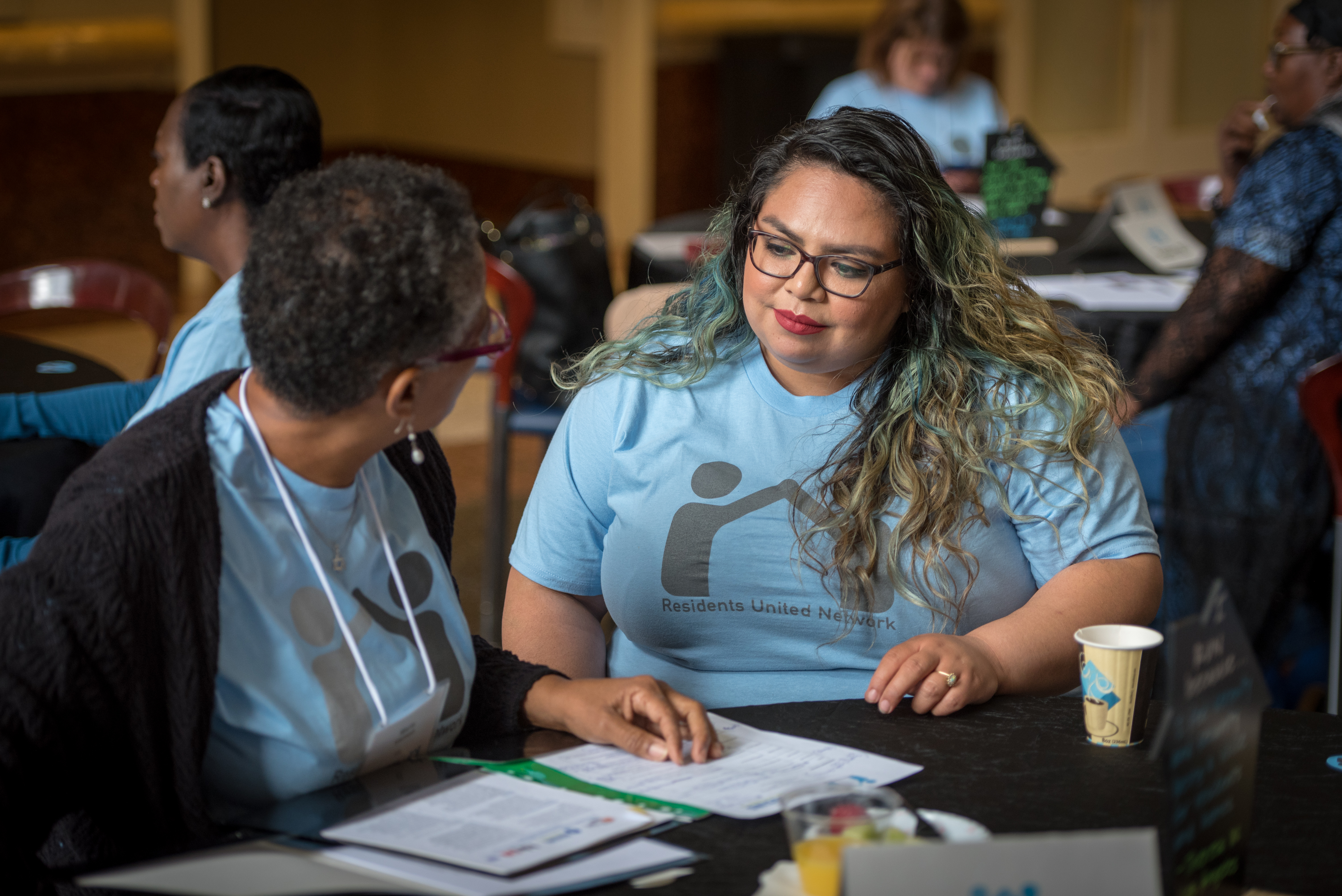 Regional Organizers Gathered in Sacramento
Housing CA hosted 21 RUN leaders and organizers for a gathering on July 22-23 in Sacramento. The group used the space to do some team-building, share about their regional work, and discuss ideas and strategies for strengthening RUN both locally and statewide. We are grateful for their partnership and look forward to what the rest of the year and 2020 will bring.
We would like to give a special thank you to Alexandra Alvarado from Mutual Housing for arranging a visit to their Dixieanne property. The group was able to learn about Mutual Housing's model and hear about the extensive services and programming that is provided to residents at their properties. One example is a computer literacy program where participants who successfully completed the program were given a laptop.
Dr. Lee Simpson, a historian whose focus is on American urban history, also joined us. She enriched the experience with background on Sacramento housing history, and we discussed how local history has affected the landscape and issues that Sacramento faces today.
Ways to Take Action in Support of RUN Bills
Postcards - Print postcards to get your neighbors and community members to sign them in support of our bills. Deliver the signed postcards to your Assembly member's district office in August (check with your regional leader for good day to do this). Then you can take photos of your delivery and email them to RUN@housingca.org. Sign up here!
In-district visits - Ask friendly legislators to make floor speeches in support of our bills in support of RUN's priority bills. Want to do this in your area? Sign up here!
Twitter storm - Are you on Twitter? Later in the month we'll create a tweetstorm to tell the Governor to sign our bills when they cross his desk. For more info, sign up here!