RUNers in Action
On June 13, RUN members had the opportunity to meet with Senator Joel Anderson's Chief of Staff, Aaron Andrews. Maria, Adriana and Mehrsa spoke about RUN legislative priorities and how they would impact affordable housing residents.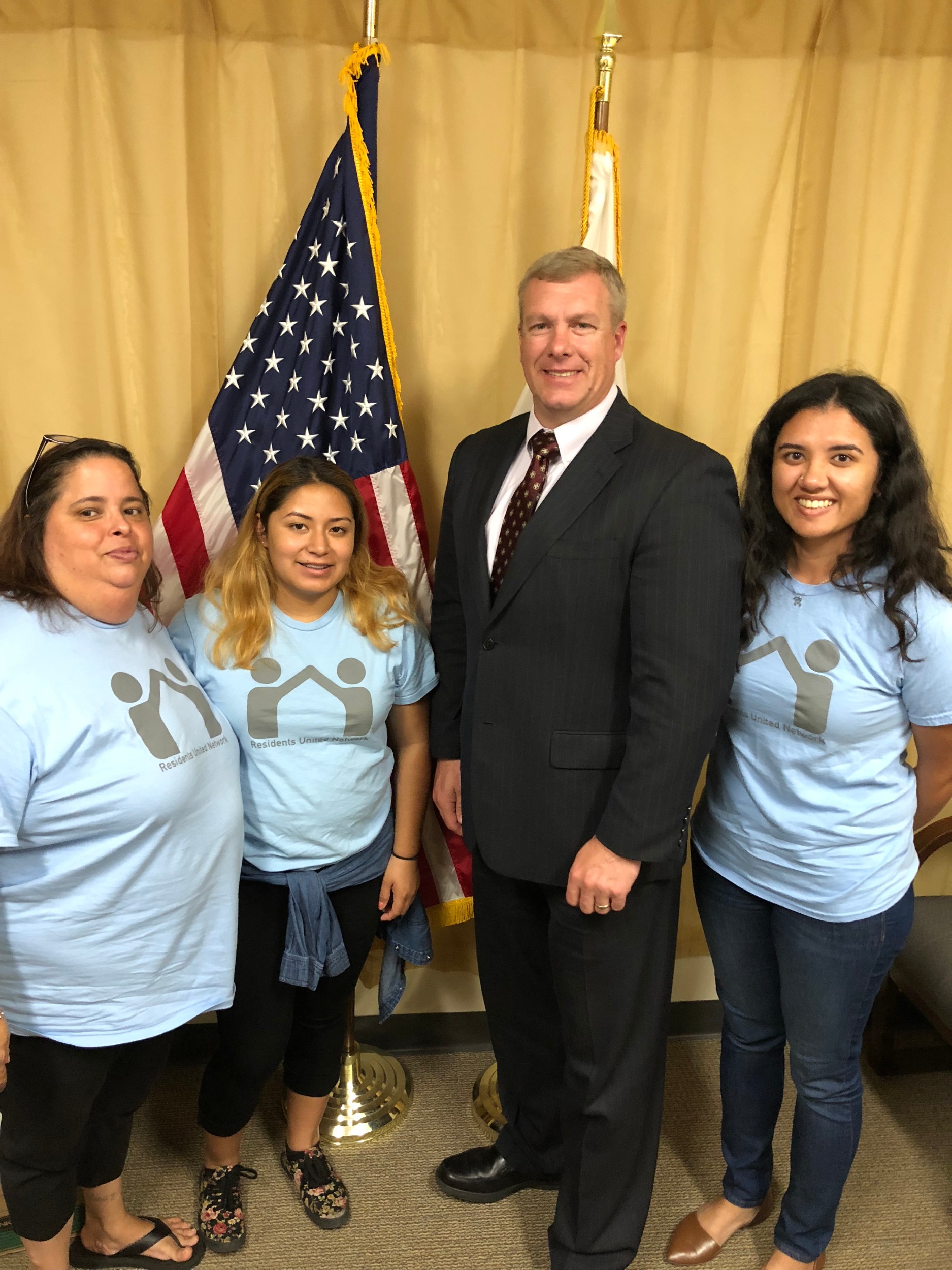 Housing-Wage Gap Data Reveals Greater Need for Affordable Homes
The National Low Income Housing Coalition (NLIHC) released its Out of Reach 2018 Report, which documents the gap between wages and the cost of rental housing across the country. According to the report, to afford a modest two-bedroom apartment in California, renters need to earn a wage of $32.68/hour, which is $21 higher than the state minimum wage. The report, which breaks down housing-wage data by state, metropolitan area and county, points out that in no jurisdiction can a worker earning the federal minimum wage or prevailing state minimum wage afford a two-bedroom rental home at fair market rent by working a standard 40-hour week. Out of Reach 2018 also explains a renter earning the federal minimum wage would need to work 99 hours per week to afford a one-bedroom rental home at the national average Fair Market Rent and 122 hours per week – that is, three full-time jobs – to afford a two-bedroom. The data further solidifies that market-rate housing is far too expensive for Californians making modest incomes, which includes some of our state's most common and most vital jobs -- farmworkers and laborers, childcare workers, and food service workers.